Golf Trip 2016
They call it golf because all the other four letter words were taken.
Gulf Hills Golf Club
Tee Time: 8:00am
Just five minutes from Casino Row, Gulf Hills has been an integral part of the local golf scene for over 70 years. The club has seen it all through this time, including a speakeasy and casino in the roaring 20's and a dude ranch in the 50's. However, local residents now own the club and have done a terrific job restoring it to its rightful status. Although only 6200 yards from the back tees, this Jack Daray layout provides a beautiful setting for golf with rolling hills and well-groomed greens.
Shell Landing
Tee Time: 8:03am
The stunning Davis Love III Signature Course at Shell Landing combines tall pines, bayous, and rolling emerald hills to present a wide variety of challenging holes over a beautiful natural landscape. The course is well conditioned, and with five sets of tees you can play it at the length that suits you best. You'll also love the amenities offered in the 6,000-square-foot clubhouse and the exemplary personal service of the club staff. In fact, the folks at Golf Digest say it's the eighth best course in Mississippi. Check it out for yourself on your next visit to the Mississippi Gulf Coast.
Grand Bear Golf Club
Tee Time: 8:00am
Towering pines, natural cypress wetlands, secluded fairways, and impeccable greens are all features of the Grand Casino's newest golf course. This 18-hole, Jack Nicklaus Signature Golf Course is considered by many the most spectacular in the south and thus responsible for making the Mississippi Gulf Coast a premier golf destination. The course winds through the Biloxi and Little Biloxi Rivers and will challenge all levels of golfers with its packed pine needle rough, championship greens, and deep bunkers.
The Bridges Golf Club
Tee Time: 9:33am
Ranked # 3 on the Mississippi Gulf Coast by Golf Digest and Golfweek, The Bridges at Hollywood Casino is truly a must-play course. Built out of acres of wetlands and around 17 lakes, the course takes its name from 23 bridges that connect you from hole to hole. As the first resort course in the world given Silver Signature Status by Audubon International, you can be assured of a natural setting for golf. Don't just take it from us, Arnold Palmer named the club to his personal "Sweet 16" all-time favorite course designs. This is one great track!
The Oaks Golf Club
Tee Time: 7:54am
From the moment you arrive, the natural beauty and the "southern hospitality" you will experience at The Oaks will leave you eager for a return visit. The spectacular use of naturally contoured fairways, sculpting their way through majestic hardwoods and pines that dart in and out of the natural wetlands of the Mississippi Gulf Coast make for a visually stunning course. Developed and operated by Landmark National, has played host to the Nike and Buy.com Tours as well as many regional events. The Oaks should definitely be on your list of must-play courses.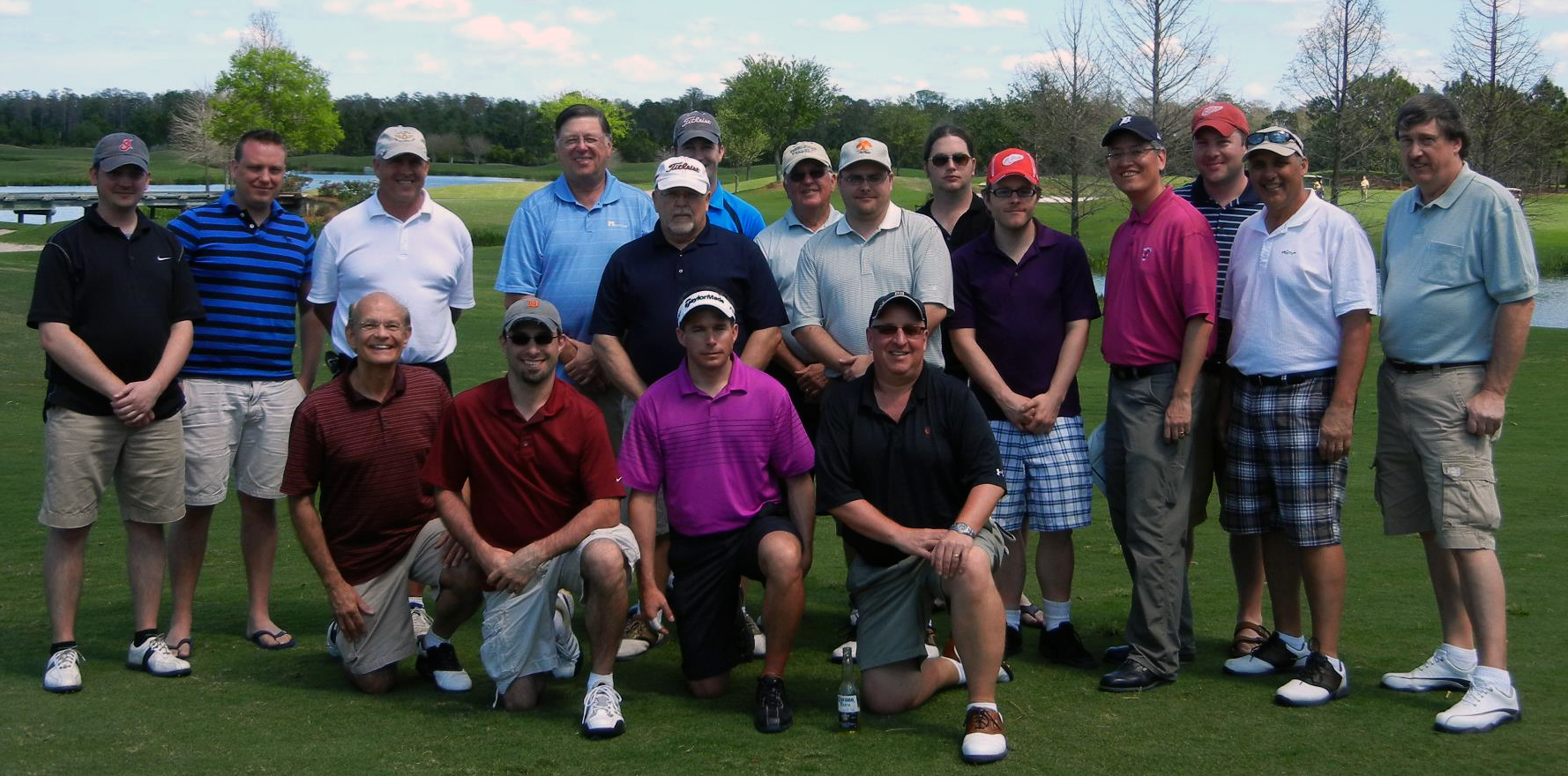 Name
Room
Flight Time In
Day In To MSY
Chet Basiewicz
1
-
-
Tom Brown
1
-
-
Sam MacMillan
2
-
-
Bill MacMillan
2
-
-
Gary Purdy
3
-
-
Larry McCormick
3
-
-
Ralph Wells
4
-
-
Scott Wells
4
-
-
Bob Evans
5
-
-
Jim Lewis
5
-
-
Tom Balliet
6
-
-
Marty MacMillan
6
-
-
Adam MacMillan
7
2:30pm
TUE
Alan MacMillan
7
9:50pm
TUE
Jeff Lippy
8
-
-
Paul Armour
8
2:18pm
WED
Andy MacMillan
9
4:55pm
WED
Matt Zelen
9
4:36pm
WED
Jason Cole
10
5:30pm
WED
Mike Dillard
10
-
-
Brian Beltz
11
9:50pm
TUE
Bob Basiewicz
11
1:32pm
WED
Andy Harant
12
5:00pm
TUE
Chris Lacek
12
1:15pm
WED
10 guys in two vans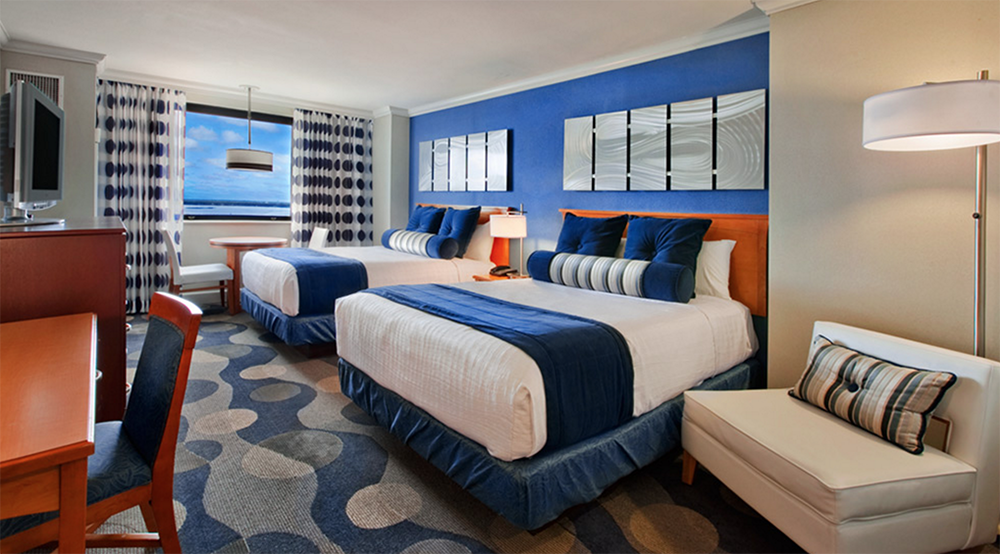 Great things are happening along the Mississippi Gulf Coast. The impressive IP Casino Resort Spa dominates the Biloxi skyline and is the tallest building along this stretch of the Gulf Coast. This luxurious property features over 1000 stylish guestrooms, a 70,000-square-foot casino, seven hip restaurants and lounges, a great pool area, a high-end spa, on-site shops, and a fitness club. Rooms here are well-equipped with modern amenities including complimentary high-speed Internet access. No matter what size your group, IP is the perfect host for your next golf getaway to Biloxi!
Internet Access: Free high-speed wifi
Laundry Service
Five Restaurants
Senses Spa and Salon
Fitness Center: Open 6am to 8pm
Outdoor pool with beach-type entrance, private cabanas & live entertainment
Whirlpool/Jacuzzi
850 Bayview Avenue
Biloxi, MS 39530

Name
Today's
Adj
Today's
Handicap
Weekend
Total
AVG
Thu
Fri
Sat
Sun
Questions and comments can be directed straight to me with the form below.